All waters of the Pembrokeshire Anglers Association are available to visiting anglers on daily or weekly permits.
These visiting permits along with excellent advice about when and where to fish, can be obtained from:
County Sports
3 Old Bridge
Haverfordwest
SA61 2EZ
01437 763 740


Full season membership is open to all. Please click on the icon to download our application form. (PDF Format)
The season runs from 1st April to 17th October.
If your current browser is unable to open the form, you can download and install Acrobat Reader here.
Prices for our permits:
| Permit Type | Cost |
| --- | --- |
| Adult Season Permits – 21yrs+ | £75.00 |
| 16yrs – 20yrs Youth Season Permits | £20.00 |
| Under 16yrs Junior Season Permits | FREE |
| Adult Visitors Day Permits – 21yrs+ | £15.00 |
| 16yrs – 20yrs Youth Visitors Day Permits | £7.50 |
| Under 16 Junior Visitors Day Permits | FREE |
| Adult Visitors Weekly Permits – 21yrs+ | £45.00 |
| 16yrs – 20yrs Youth Visitors Weekly Permits | £20.00 |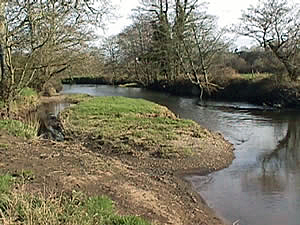 Don't Forget you must have a current up to date EA licence before you fish any freshwater in England and Wales