The PAA Eastern Cleddau beat runs upstream of the bridge at Llawhaden. Single bank fishing as indicated on the map below: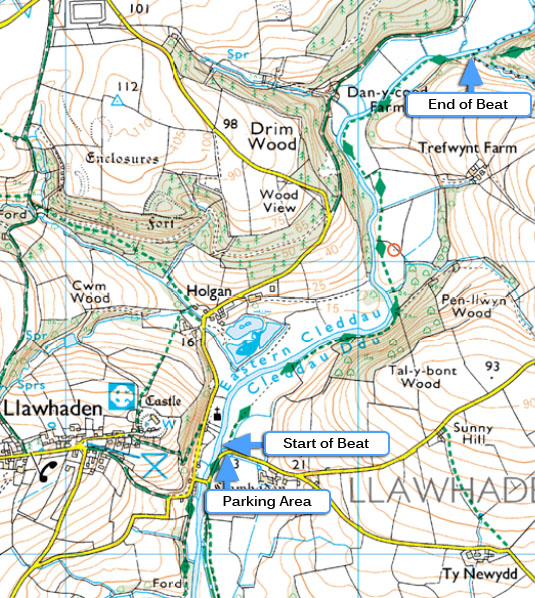 We have leased another stretch on the Eastern Cleddau – we used to rent it a number of years ago, some of our older members will remember. The Stretch is near Gelli.
You can park near the Railway bridge to fish the first field below and up river to where it says end of beat.
All normal PAA rules and methods apply.
This beat was very productive in the past and we are very happy to get it again off Dr Roger Burns.